Information
my instagram
my likes
vivid photography
my photography
photos of me
my art
submit beautiful things
I am putting on Sexual Wellness Week which consist of sexual awareness events, providing free STI testing in my area, and more. To find out more about my biggest event of the year check out the Sexual Wellness Week website.
http://sexualwellnessweek.com
Also we receive no funding so please donate :)
~~~~~~~~~~~~~~~~~~~~~~~~~~~~~
for those who know me in the world some people call "real" i post a lot of my momentary thoughts here and they are constantly changing. don't look to much into my post because it's easy to take things out of context. my mind is mostly a place of confusion and indecision. some things i post haven't been written any time close to the time of the post. If it makes you uncomfortable in any way, please unfollow.
**nothing posted on this site is mine unless clearly stated that it is an original post.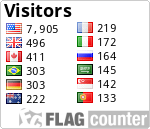 Free counters